2017 Print Rates


The prices in the above table are per issue. Example: the cost of a 1/4 page ad in Employee Savings North edition at the 6x rate is $285 per issue x 6 issues for a total of $1710.


Discounts and Rebates
Rebates apply when you sign up for a 3x (3-time) or 6x (6-time) rate. Once you have fulfilled a 6x contract, you will continue to be awarded the 6x rate as long as you continue to advertise without missing an issue.
Color
All ads are printed in four-color.



Sizes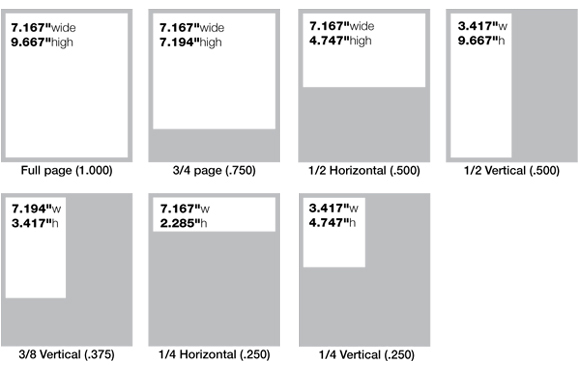 Premium Placement


Please contact your sales associate for availability.
2017 Print Deadline Dates
Subject to change without notice.
Deadline dates apply to both space reservation and copy.
Let us Design your Ad
We can design your ad for $125.00 (for up to 3 iterations) if ad copy is submitted by the deadline date. Additional iterations available at $65 per hour. Send us your logos, photos and graphics and we do the rest. If photos are not available, stock photography is available.

You will receive an ad proof before the magazine is printed. Please make sure all information is correct and signed approval is sent before we go to press. OBC will not be held responsible for errors and/or omissions that are not indicated on the proof.

Create your own Ad
Please use the electronic specs when building your ad. We strongly recommend all ads be created by a graphic designer or advertising professional.

OBC Publishing Company is not responsible for the print quality or legibility of ads submitted with incorrect settings, inadequate resolution or small type. Proofread your ad carefully before submitting for publication.

Ads can be emailed or uploaded to our FTP site. Download our Electronic spec sheet for details.
Electronic spec sheet
Payment Terms
Payment is due with order. Make checks payable to OBC Publishing Company. There is a $25.00 charge for all checks returned for non-sufficient funds. Replacement payments must be made with cash, certified check or money order only. VISA or MasterCard accepted with authorization.





About l Magazines l Advertising l Contact Us
OBC Publishing Company, Inc. ©2017